Training Courses
CURRENT COURSES ELECTROFUSION 04/10/2022 AND 05/10/2022
HYDROSTATIC PRESSURE TESTING 06/10/2022
Our Training courses are usually held at the end of each month. These are EUSR accredited courses
The intensive one day courses covers the theory and practical aspects of EF Welding for Water, Water Hygiene and Hydrostatic Pressure Testing.
Due to the intensive nature of the courses places are limited to eight people, early booking is highly recommended.
Contact us online for more details or phone us on 01 458 7968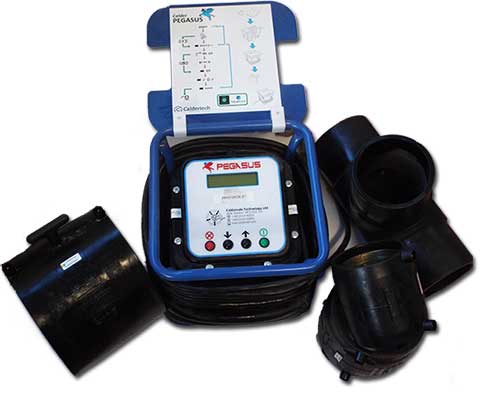 Electrofusion Welding Course
Our next EF training courses are on 24th and 25th March 2022. Pre Booking essential as there are only 8 places on this intensive course.
EUSR Water Hygiene Courses
This course emphasizes the importance of clean water supply, the causes and consequences of contamination, and most importantly your role in the maintenance of a clean and secure drinking water supply.
Novice Electrofusion Welding Course
Due to demand we will be holding a NOVICE EF WELDING COURSE soon. No experience necessary, this is a two day course teaching the basic principles and skills of EF welding to EUSR Certification level. All our courses are restricted to eight participants to ensure that everyone is given the necessary attention required to understand fully the importance of each procedure and the skills required to perform them correctly
This Course is full. Please check back soon for details of our next course
Certified Pressure Testing Course.
EUSR Accredited Pressure Testing Course. One day course with limited to 8 places.
Our next course will be announced shortly.
Call us on 01 458 7986 for details
New EUSR Training Course in Chlorination of Water Main.
Our next course will be announced shortly

This is a full day course providing EUSR certification in CHLORINATION OF WATER MAINS as required by Irish Water. This course includes Water Hygiene and the correct procedure in swabbing and chlorination of water main