Due to COVID 19 travel restrictions we are unable to bring in our EF Welding, Chlorination and Pressure Testing Trainers from the UK. We are monitoring the situation and will have dates published as soon as we can.
Your patience and understanding are appreciated.
Water Hygiene courses are continuing regularly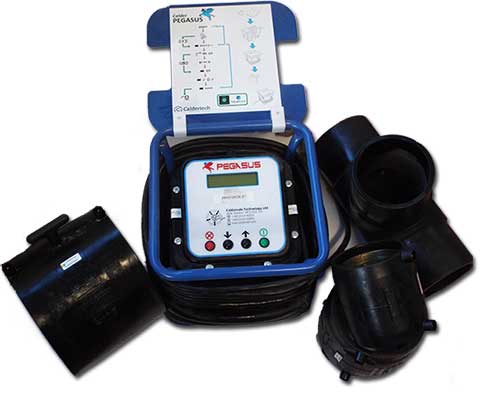 We offer a certified EF Welding Course approximately every six weeks. This one day intensive course suitable for experienced Pipe Layers. There is a maximum of eight participants per course providing a personal delivery that ensured each candidate comes away with a sound understanding of the Electrofusion Process and a knowledge of best practice.
This course is EUSR approved and provides a EUSR ID Card, valid for 3 years.
On this Electrofusion Welding Course you will learn about the materials and how MDPE and HDPE have taken over from PVC as the most common water main. You will be advised on how to use the Electrofusion Welding Equipment, including clamps and cleaning wipes.
You will also take part in a practical module where you will Electro Fuse a coupler and a Tapping Tee (House Service). Our trainers are on hand to answer any query you may have after the course.
Our next course will take place on 27th March, contact us to book your place.