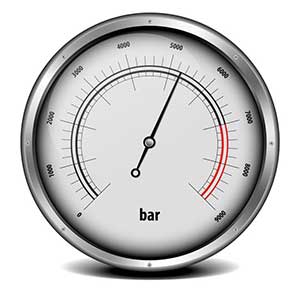 We offer Pressure Testing Training Courses regularly. These courses have a maximum of six places.
We offer two distinct one day courses an Operative Course and a Supervisor Course.
On both courses you will learn how to safely carry our pressure testing of water mains and service pipes as required by Irish Water. This intensive one day course results in EUSR Certification and ID Card valid for 3 years.
The courses will introduce you to the equipment required, Pumps, Data Logger, Fittings etc. You will be taught how to select the correct test pressure and conduct the test in accordance with the highest industry standards in a safe manner. This is the extent of the operative course.
The Supervisor Course is suited to supervising Site Engineers/Project managers and continues to cover the retrieval and analysis of Data Logged in line with IGN 4-01-03. Covering pressure decay curve and three point analysis the trainer will also advise on practicalities of observing the procedure on site how to ensure best practice is adhered to at all times in a safe and timely manner.
Our Supervisor for Hydrostatic Pressure Testing course is the only course of its kind in Ireland and the UK and is fully accredited by the EUSR and presented by a leading expert in pressure testing.
This course is EUSR approved and provides a EUSR ID Card, valid for 3 years and accepted by IRISH WATER.
Call us now on (01) 458 7968 or contact us online for details of our next course